"Welcome one another, therefore, just as Christ has welcomed you, for the glory of God." Romans 15:7
Through this web site, we are pleased to be able to introduce you to that same worship and fellowship as it is expressed in the life of our Parish. If you are a new member of our parish, or are considering membership, these web pages will acquaint you with what our parish offers to those who give it support and sustenance; to those who already belong to the church, we hope they will provide you with the assurance that your sacrificial offerings are received with profound respect, and are utilized to maximum effectiveness. They will, in any case, enable you to make the informed decisions that are necessary for a meaningful relationship with your church!
---
* All Worship Services are live on this website (see link to the right) and on our Parish Facebook Page
* Click HERE to see our Parish Calendar and follow all of our daily events (New Church Office Hours posted on calendar)


** CURRENT BULLETINS STARTING July 12th**

Due to the Corona Pandemic and our soft reopening, the Parish Office is open Tuesday-Thursday from 9am-2pm. In the event of a parish emergency, Fr. George F. Athanasiou may be directly reached on his cell phone.
On behalf of the entire All Saints parish, our festival committee, and parish leadership, we thank you from the bottom of our hearts for your patience and support these last five days.
2020 has been a tough year, but by the grace of God and through His mercy we continue to share both our faith and culture with the Canonsburg and surrounding areas! Although the doors of the festival have now closed, our hearts and the doors of our Church are always open to you and your loved ones.
We hope to see you in June of 2021!

Upcoming Worship & Events
Budget Meeting
Oct 1 7 pm
Pan-Rhodian & AHEAP Scholarship Outback Fundraiser
Oct 3
Outback Steakhouse, 460 Washington Rd, Washington, PA 15301, USA
IOCC Drive-Through Ice Cream Event
Oct 3 1 pm
419 S Dithridge St, Pittsburgh, PA 15213
Orthros & Divine Liturgy - National Church Musicians Sunday (Artoklasia offered for Church Musicians Sunday by Carole Pankas & Cadez Family) (Trisagion for Elaine Velisaris Mannina 4yr, Antonios & Maria Flaskos, Anthony & Eleni Germanos, Linda Germanos)
Oct 4 9 am
Sunday School Begins - Children Sermon
Oct 4 11:15 am

---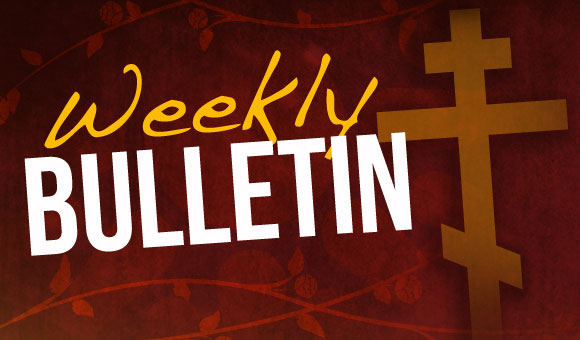 ---

Become a Steward/Supporter TODAY!
For 2020 Pledges click on:

2020 STEWARDSHIP

tab.
For All Other Donations to All Saints Greek Orthodox Church please click on the

DONATE NOW

tab.
The success of our Ministry is grounded in the committment of our Stewards/Parishioners and Friends of the Parish throught unselfish offerings of Time, Talent, and Treasure. We would love to have you as a valuable supporter of our Ministry. Go to the Stewardship link at the top and become one TODAY!
---